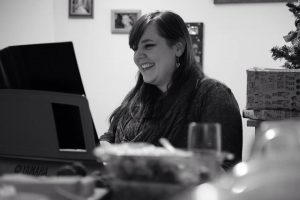 Hi! I'm Angharad and this is my website giving you up to date information on my work as a teacher, musician and musical director.
I'll try my best to keep it up to date, and maybe even put up a blog or two 😉
A little bit of background about me may be helpful, I guess 😀
These days I work as a freelance M.D., musician and singer. I love to laugh, love to bake, love to read, frequently have purple hair (which inspired the nickname from a nosey London neighbour, "The Purple Haired Lady"), oh,  and I have a beautiful miniature schnauzer named for my favourite author. Meet Harper Lee Dog, a.k.a Scruff head.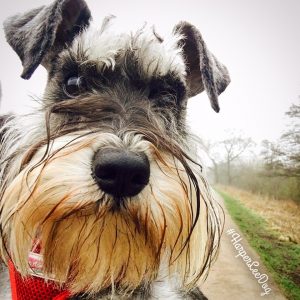 She is often invited to come to rehearsals with me and has such a giant personality, not a single cast member gets away with avoiding her 😉
I've been passionate about music and theatre all of my life, performing in local amateur dramatics and music ensembles from a very young age.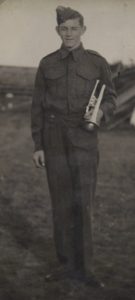 But my biggest musical influences are definitely my family and friends. My grandfather was a trumpeter, working with big bands throughout World War II and music played a huge part in my relationship with him; from watching us perform through to driving us to national and county music auditions and performances.  But the thing that always sticks with me was listening to him hum a tune and drum his fingers, wherever we were.  When I was a child I never really sang much, but my Gran always reminds me how he knew I would sing. She tells me of his belief in me and his conversations about me with our church organist. On my first big band gig as a guest vocalist, I had to learn "Georgia On My Mind" and I will never forget him telling me just how much this song meant to him and to this day I struggle to sing it without a tear in my eye.  I hope I do him proud in some small way.
Nowadays, my friends inspire me to continue striving to be the best musician I can be. In fact, much of what I do today is inspired, and encouraged, by my friends and my students.
I hope you enjoy the photos and recordings I've put on here, please feel free to have a look around and contact me if you have any feedback or questions 😀
Angharad
xxx